#1 Pest Control Auckland Services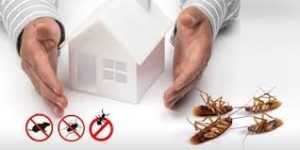 Since 1987, Steam n Dry Pest Control Auckland Services has had a top reputation. We are noting our quality service, honesty, and integrity. Thus, it made us one of Auckland's most extensive privately-owned pest control services in New Zealand.
We are a well-established pest control service provider. Also, we take pride in the highest Federal Certification Standards of pest control Auckland services. Indeed, our approach has built our reputation. We are one of the most trusted companies in the industry.
What Makes Steam n Dry Pest Control Auckland Service #1?
We provide high-quality services at a reasonable price. Therefore, we give our clients satisfaction. We know that our work is carried out with full eco-awareness.
Also, our company is family-owned and locally operated. We have provided leading treatment methods for over 35 years. We treat our valued customers like neighbours because that's what they are.
Steam n Dry Pest Control Auckland Service Mission
Our mission is to provide the highest pest control Auckland services possible by using products proven to be safe and effective at a fair price. Without a doubt, we hire quality employees and maintain a safe workplace. We are qualified Pest Operators in New Zealand because Steam n Dry Pest Control Auckland Service uses eco-friendly materials and methods in the industry.
As a result, this gives us an advantage over other professional competitors, with 99% of happy customers with Pest Control Auckland Services. Hence, we know that our loyal customers' word of mouth is behind our success, helping us continue to grow.
History
1987
First of all, Graeme Stephens started the company in Auckland. Formerly known as "Pest Patrol."
1991
In the long run, Graeme started getting serious about the business. First, working increasingly long hours, and eventually, hiring additional staff.
A second mortgage loan purchased more prominent and better equipment. Thus, it was necessary to handle the growing demand since more options were now available to clients.
1995
We purchased the first truck-mounted application machines in Auckland. As a result, it made our solutions the best for international research. Our Pest Control Auckland Service clients were amazed at the improved quality.
1996
Due to the demands, the company employs the van on the road each year.
1999
Purchased and moved into bigger and better factory premises where we currently operate.
2000
Created detailed training videos on our specialized services. Also improved Pest Control Auckland Service Training Manual.
2004
Besides, a software developer started a computerized administration system to streamline our process.
2007
The Auckland Steam n Dry Software is now completed. It took two years to develop.
2010
People asked more about Meth P cleaning and sanitization. So, after extensive research, training, and development from international specialists. We started to offer quality FDA-approved services, such as:
Allergy Relief
Mould Removal
Dust Mite Control
Odour Removal
Advanced Pest Control
Spray Applications
Bed Bug Control
Dehumidification
Ozone Sanitisation
Meth Decontamination
2011-Present
2011
Due to the demands, we updated our fleet with new vans again. We were also obtaining new materials for better service.
2017
Graeme Stephens has now 35 years of experience. In all aspects of pest control services. As well as sanitization and restoration services. We have four loyal technicians working with us for over 20 years. Indeed, the core Pest Control Auckland Servicemen.
2018
Steam n Dry Pest Control Auckland Services has improved within over 35 years. Most of our staff have been with us for over 20 years now. Therefore, we have experience in Pest Control bio and allergen disinfection. Our reputation is getting even better as per clients' feedback.
2019
In this case, Steam n Dry Pest Control Auckland Service is believed to have the best online client feedback. Again, it's not just about us. The main goal is to ensure your home's safety for a long time. Thus, give us a ring to the solid foundation we have built up to this day on 0800 199 399.
Updated Last: 06/06/2023 By Graeme Stephens. (2001 IICRC Master Technician)