Sanitisation Auckland Services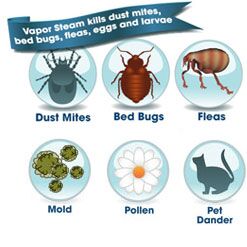 Do you want to live and work in a safe space? Steam n Dry Pest Control Auckland Services offers high-quality sanitisation services to eliminate germs and odours. One way how allergens are transmitted is through contaminated surfaces. Evidence suggests that pathogens and pests survive on porous and non-porous surfaces for hours to months. Thus, it is one of the greatest threats today when visiting public places. Steam n Dry Pest Control Auckland Services. West Auckland, North Shore, Eastern Bays, South Auckland and Hibiscus Coast.
Disinfection and Sanitisation Treatments
Viral Disinfection
Bathroom Smell Removal
Disinfect and Clean
Bacteria sanitisation
Dust Mite Control
Pest control
Carpet Cleaning
Mildew Removal
Sewage Cleaning
Pet Germs and Smell Removal
Mould Cleaning
Urine Smell Cleaning
Carpet Beetle Control
Couch Cleaning
Previous Occupants Cleaning
Smoke Odour Removal
Carpet Stain Removal
Mattress Cleaning
Flooded Carpet Drying
Car Upholstery Disinfection
Rug Cleaning
Humidity-borne Odours and Much More
Disinfecting, Sanitising and Deodorising
Sanitisation is vital worldwide, yet it remains a long way. Today, we have technology and experts to handle sanitation. Furthermore, we manage safe waste disposal. Hence, expert training in BSR/IICRC S900 Standard for Professional Remediation of Precursors, Drug Residues, and Associated Chemical Waste. Steam n Dry Pest Control Auckland Services can only hope the situation improves. Until then, it's up to us to control the issue in an eco-friendly way.
Residential Sanitisation
Steam n Dry Pest Control Auckland Services offers the best cleanup services. We are a team of experts for Auckland's COVID-19 issue and pathogens. We follow the CDC guidelines to mitigate indoor and outdoor dirt. And by working to high National Standards of Healthcare Cleanliness. Furthermore, we wipe all surfaces as needed with disinfection. The disinfection protects you from COVID-19 and other viral respiratory illnesses.
Unlike most, Pest Control and Sanitisation Auckland Services do not use toxic chemicals. Of course, potent pesticides are quick to work at a cost. They also help to aid in the removal of common odours.
An outbreak can happen anytime, in public places, schools, offices, and healthcare facilities. Contagious diseases pose threats to public health. Indeed, they can spread through various methods. In truth, Steam n Dry Pest Control Auckland Services has provided quality services since 1987.
Steam n Dry Pest Control Auckland offers a range of services to minimise infection risk. I was helping with the viral control of outbreaks 24/7. Auckland Steam n Dry undeniably provides a fast response with full Auckland coverage.
Odour Removal Service
Foul odours within the premises are from various sources, such as cigarette smoke, mould or mildew. Undeniably, these can be long-term until the initial seed is removed. The odorous air particles penetrate the upholstery fabric, mattresses, and porous walls. Consequently, it can stain the carpet, soft materials, and surfaces.
All areas can have odour problems. Thus, it is essential to remove the root cause to prevent a lingering smell.
Steam n Dry Pest Control Auckland Services offer a specialised odour removal service.
Rather than masking the smell with air fresheners, our team traces the source of odours. It neutralises the foul odour, leaving a fresh and clean area. We know that terrible odour affects everyone. Also, they are bad for your staff and your clients and visitors. Using specialised cleaning techniques and PPE, our experts remove the odour source. Consequently, helping to prevent further health risks.
Viral, and bacterial pathogens and pests indeed cause enough harm to the area and its inhabitants. Steam n Dry Pest Control Auckland Services believe treatments should not cause even more damage. That's why we always put forth extra time, effort, and resources. Of course, to bring you lasting results and ensure the safety of your home. Auckland Steam n Dry has built lasting relationships with this safety. Including satisfied customers and businesses in Auckland.
Biohazards, such as blood, bodily fluids, and faecal matter, carry potential pathogens, posing health risks. Area cleaning after involving biohazards is essential to minimize the risk of infection.
Steam n Dry Biohazard Cleaning Auckland Services specialises in disinfection with our skilled technicians. They are indeed safely disposing of wastes with minimal disruption.
Sanitisation and Pest Control Auckland Service Reviews
Google Reviews Pest Control South Auckland
Facebook Reviews Pest Control Auckland
Google Reviews Fly Control Auckland
Google Insect Control West Auckland Reviews
Facebook Flea Control Auckland Reviews
Sanitisation and Prevention
Indeed, preventing outbreaks is much more comfortable than trying to fix them. Good practices regularly are essential with standard operating procedures to avoid these problems. The only thing more important than having a plan is sticking to it.
Without a doubt, there are various malodours. Furthermore, they're a byproduct of a chemical breakdown of proteins, organic matter and smoke. If left untreated, this will still occur and intensify. The longer it is gone, the more challenging it is to contain as the surfaces absorb the smell. The foul odour can pose health risks, so it is crucial to identify the cause and clean the area.
Steam n Dry Sanitisation Auckland Services serve South Auckland City, North Shore, East, and West. We hope to add you to that list finally!
As one of Pest Control's largest providers, services are carried out by trained technicians. With the use of the latest cleaning technology. Indeed, Steam n Dry Pest Control Auckland Services guarantee that the site is thoroughly cleaned and sanitised. They are also removing any potential threat to public health and safety.
Experienced, researched and written by Graeme Stephens. An IICRC Master Restoration Technician in 2001. With over 35 years of disinfecting, cleaning and pest control Auckland services experience.
Updated Last: May/02/2023